A Hathor Planetary Message Through Tom Kenyon: Sound Meditation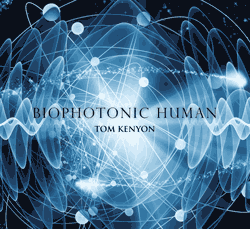 I think a lot of us can use this Beautiful sound meditation from Tom Kenyon and the Hathors, which is unique, I can tell you.
Things are getting wild out there and we need to relax, maintain our composure, anchor in the peace and joy, lock out the fear, and keep our vibrations high. This 12 minute meditation excerpt may be just the ticket. ~ BP
Hathorian Stream of Light
The Hathors have been asking me to post this sound meditation for weeks due to the extreme stress that many individuals are experiencing and will continue to experience in their lives.
This sound meditation is gentle and subtle, but its benefits are extensive, in that it allows you to gently release tension that arises from your present circumstances, and if you choose to work with it further it can help release negativity from your past.
The meditation is 12 minutes long and is best listened to with stereo headphones or earbuds. If you have the space to do so I suggest you lie down and prop your legs up so that they are higher than your head and chest as this simple position will assist you to relax more deeply.
Breathe in long slow comfortable inhales and gently relaxed exhales, letting each exhale be more relaxed than the one before it.
The sounds that comprise the meditation are from a stream that flows on the island where I live along with Hathor sounds that are analogs from the light realms to release stress and to activate networks of light in your body.
As you listen to this meditation imagine that a stream of liquid light is flowing through you from the top of your head down through the space of your body and out your feet and hands, gently carrying away stress and tension.
Keep your awareness in your physical body as you listen to the sounds of the stream and the sounds of the Hathors. By doing so you will allow the vibratory energy of healing and release to move deeply into your organs and other areas of your body that may be tense and constricted.
I suggest you rest a few minutes with your eyes closed after listening in order to sense the subtle energies that have been released within you. You can repeat the sequence as many times as you wish to create a listening session as long as you desire.
Click here
to listen to and/or download the Hathorian Stream of Light Sound Meditation.
Source
(email newsletter from TomKenyon.com)